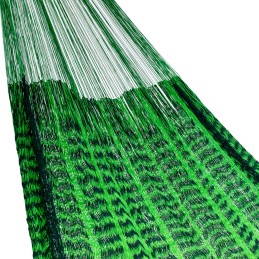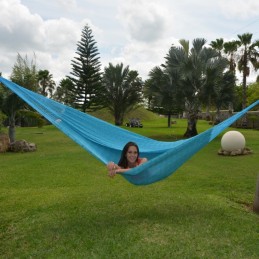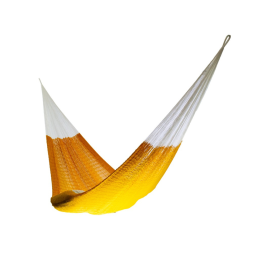 All products
Hammocks RADA - mayans.com
Shop Manufacturer and Supplier Of Handmade Hammocks
For thousands of years the indigenes peoples of the New World have been weaving hammocks. Along with corn, tomatoes, cacao, and potatoes, Europeans learn from the Maya and others the usefulness of a hammock. www.mayans.com has combined the finest weaving techniques with the highest quality modern and traditional materials to bring you the very best handmade hammock the world has ever produced ! All our hammocks are woven by families who live in villages around Merida. At www.mayans.com the majority of the money you spend for a hammock will be return to the community of weavers. This is our social responsibility.
Hammocks are handmade in most cases, by artisans from different parts of the Americas. Their main function is for rest or sleep. Hammocks are made ​​from cotton cords in different colors, with the unique designs across the width. They are knotted on the end and used to enjoy moments of rest.
Mexico and Colombia are centers of hammock making . These items are usually hung on two endpoints , such as trees , and the body is suspended in the air , so you can sleep through the swing that provides it.
The origin of Hammock.
Over a thousand years ago making hammocks began in indigenous civilizations of Latin America. It has been a leading culturally activity from generation to generation. Guatemala, Mexico, Costa Rica , Colombia and other warm regions of Latin America are excellent makers of this tool ideal for relaxation .
Much of the indigenous creativity is captured in this setting , they found a way to create an element that was cool , comfortable and could be made with what nature gave them . Thus , Indians started making hammocks woven from tree bark, later replaced by sisal and about 60 years ago with cotton.